news
Successful FlowerTrials at KP Holland
During the International FlowerTrials event in 2023, KP Holland opened its doors from 13-16 June. We look back on a successful event. During a week of high temperatures, we were able to keep things cool at the KP Holland event location. Pleasant for the plants, as well as for ourselves!

Colourful, connecting, international, fertile and pretty cool 
The almost 500 visitors were surprised from the moment they entered the space with a contemporary interpretation of Plant Excellence. Using the trends, we presented the latest pearls from KP Holland genetics in a refreshing and well-arranged way, making it easy for growers to choose. For exporters and traders, an interesting range of retail inspiration was sparkling within the catering plaza. In addition, our partners Air So Pure, XL Bloom young plants and Siere Handel were represented with their genetics and stories.
Unique was the representation of the Innovation Lab. This included a Flow Cabinet presented and demonstrated. A Flow Cabinet is a tool that is frequently used in the laboratory when processing plant material. Regularly, an employee of KP Holland was on hand to show the audience how this is done. Other techniques such as Di-haploid, HPLC (High Pressure Liquid Chromatography) and protocol development were also explained here, with the aim of informing visitors about the possibilities offered by KP Holland's innovation lab.
Full of inspiration, the visitors continued their route to the 'Plant Excellence Express' that was waiting for them outside, with which driver Lex drove past the production sites along the Canal for a strong display of cultivation tips.
Check out the images below, enjoy with us?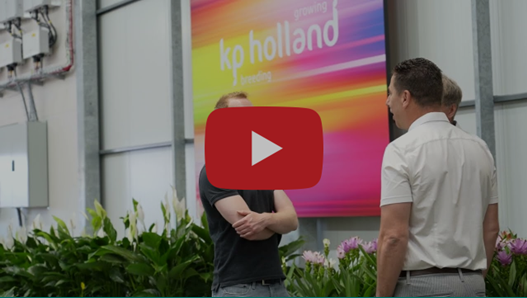 Blijf op
de hoogte
Meld je aan voor onze nieuwsbrief.